Sea Bubble, a French company, introduced flying water taxis. Electric powered Sea Bubble can carry four passengers at a time and silently glide a couple of feet above the water. – SeaBubble
Have you ever played with LEGO? Yes, very same block-shaped toys? It all started in 1932. Fast forward to the current date and we are still using the same bricks to unleash creativity. But that is about to change. At OC6(Oculus Connect 6), Facebook announced Facebook Horizon, an open-world VR game where you can explore, play, and create in extraordinary ways with your friends. – Oculus
Facebook adds hand tracking to Oculus VR headset, all without the use of any controllers. Players can use their hands to manipulate hologram to interacting with objects in the game. Oculus VR will be the cheapest and most advanced VR headset in the market which will cost $499.
Gmail has started rolling out Dark theme for Gmail for Android and iOS. To activate the Dark theme, Go to Settings > Theme and select "Dark". – Google Blog
Uber users often complain about their drivers starting the trip before arrival or getting into a wrong car. Uber is copying Ola to tackle this issue by introducing the OTP code to start the ride. – xda developers
Uber also announced its plans how it will become Amazon of a transportation system and an operating system for everyday life. Uber will merge Uber and Uber Eats into one single app. Uber will add public transportation system as a medium to travel. That will make users avoid switching between Uber and Google Maps to find the optimum route. – Uber Newsroom
Imagine, you are reading an article on your laptop and you have to leave for a meeting. You have time to read during the commute but you can't use your laptop. Typically, either you will copy the URL and email it to yourself or search on google for the same article. However, there is a simple way of doing that. Simply, right-click on the tab and select the option Send to -*phone name* and Your phone will get a notified with the same URL. Happy reading!
People often skim long articles before they make a decision about whether they should spend time reading the entire article or not. What about videos? We can't. However, Google has rolled out a feature in search results that highlights the key moments of the videos. Users can directly jump to the relevant timestamp just like articles, making videos as interactive as articles. – blog.google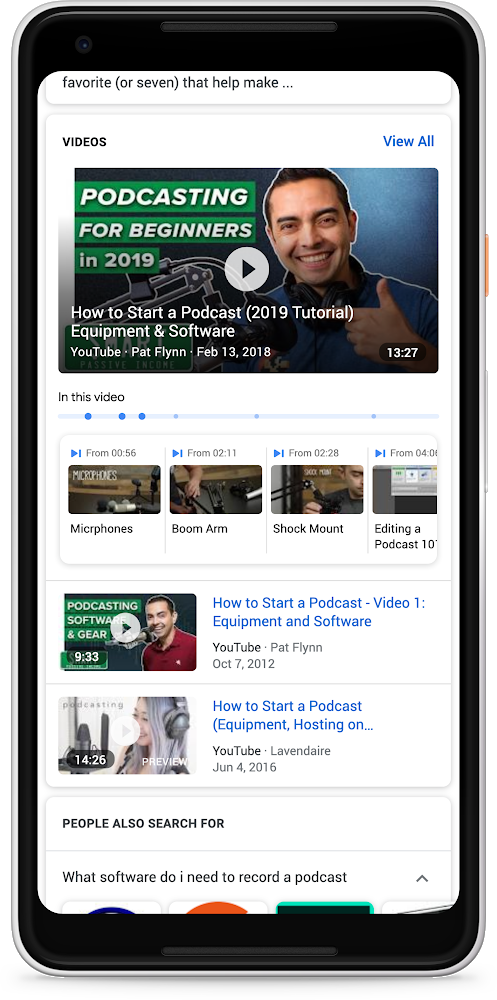 When we hear the word drone, we think about toys or cinematic over-the-top footage which we see in movies/videos. But can we use drones for a much more meaningful purpose? Food sustainability is a global issue and DJI is trying to help farmers with P4 Multispectra. It has 8 different sorts of cameras which can help farmers to analyze their yields and work more efficiently.
OnePlus launched OnePlus 7T with 48 MP ultra-wide triple camera with 2X optical zoom and 117° ultra-wide lens. OnePlus 7T is the first phone with 90Hz fluid display within $600 price range. It has Warp Charge 30T, which can charger phone from 0 to ~70% in 30 minutes.
Boston Dynamic launched couple of videos showcasing what their robots can perform, which is scary and fun to watch at the same time.